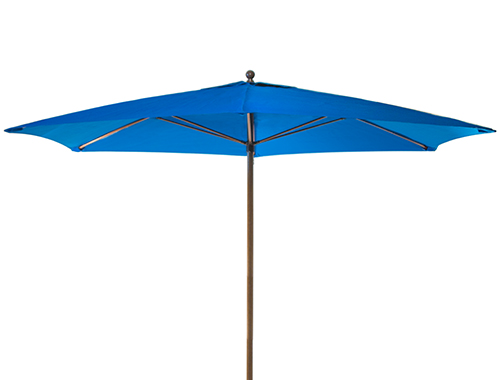 Fiberglass Market Frame
Our commercial fiberglass umbrellas feature a fiberglass pole and fiberglass ribs. Many of our fiberglass umbrellas have the option of being purchased in a one piece or two piece pole. Fiberglass umbrellas are very wind resistant and are suitable to be used in pools. Choose from black, white, bronze or Fiberteak finishes to match the umbrella to your area! Our Commercial Fiberglass Market Umbrellas, are styled with the classic market look – perfect for any setting. The fiberglass structure makes these umbrellas strong enough to withstand high wind situations without snapping or breaking. Our ribs are solid not cylindrical making our fiberglass ribs some of the strongest on the market!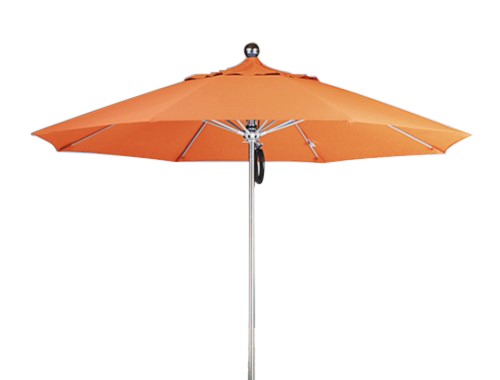 Aluminum Market Umbrella Frame
Our commercial aluminum umbrellas feature an aluminum pole and fiberglass ribs. Fiberglass ribs are extremely flexible and will flex in the wind, making the umbrella more durable in windy conditions. Choose from white, silver, bronze or black powder coat finishes to match the umbrella to your area! Our aluminum frame market umbrellas provide the strength and sturdiness you expect from marine grade metal.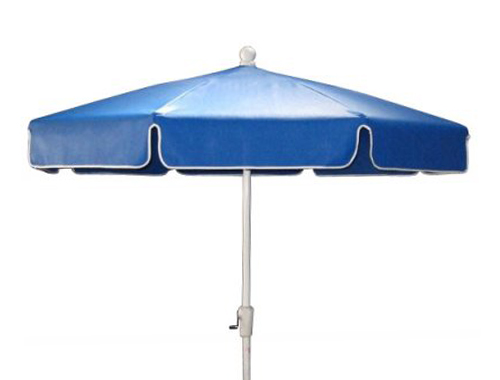 Commercial Garden Umbrellas
Our commercial garden umbrellas feature a hanging canopy valance that offers a little extra sun protection. Our commercial garden umbrella canopies are made from extremely durable Sunsure Textaline fabrics provided in many colors to choose from. Our garden umbrella has a two-piece aluminum pole and flexible fiberglass ribs. Available with a crank lift or push-up and pin operation.